Dubai is known for its opulent lifestyle and extravagant experiences, but did you know that it's possible to explore this city without breaking the bank? Yes, it's true! While Dubai is undoubtedly a luxurious destination, it's also possible to experience the city on a budget, with plenty of affordable and enjoyable activities to explore. In this article, we'll take a closer look at how to enjoy the glamour and excitement of Dubai while still keeping your wallet (almost) intact.
1. Abra Creek Crossing
Abra Creek Crossing in Dubai is not just a means of transportation, but also an experience that encapsulates the essence of the city. The traditional wooden boat, called Abra, takes you on a peaceful and scenic journey across the Dubai Creek. The boat ride offers stunning views of the city skyline, especially during the sunset hours. The crossing is an affordable way to experience the heritage of Dubai, with a one-way fare costing only AED1. Moreover, the crossing connects the two historically significant areas of Bur Dubai and Deira, allowing you to explore the bustling markets, museums, and souks on both sides of the creek.

2. Visit Jumeirah Mosque
Visiting Jumeirah Mosque is a fascinating experience that offers a glimpse into the Islamic culture and architecture. The mosque is one of the few in Dubai that welcomes non-Muslim visitors and conducts guided tours. The tours provide a deep insight into the Islamic faith, traditions, and practices, and also dispel any myths or misconceptions about Islam. The mosque's intricate design, white façade, and tall minarets make it an architectural marvel that is a must-see attraction in Dubai. If you don't have traditional attire, dont worry, the mosque is happy to provide you with clothing necessary for entrance.

3. Explore Local Souks
Lavish gold jewellery, spices, beautiful fabrics, perfumes and much more – you'll find it all at Dubai's traditional souks located on the Deira side of Dubai Creek. Exploring local souks is an adventure that every traveler visiting Dubai must experience. Souks are traditional Arabian markets that offer a wide range of goods, from spices, perfumes, textiles, and jewelry to souvenirs and handicrafts. The souks provide a glimpse into the culture, traditions, and lifestyle of the city and its people. The bustling narrow alleys, aromatic smells, and colorful displays of goods create a sensory overload that is hard to forget. Hagglers and bargain hunters will find the souks a haven, as bargaining is a norm and can lead to great deals. Apart from shopping, the souks also offer a chance to sample local street food and indulge in authentic Arabian cuisine. Navigating the souks can be daunting, but hiring a guide can make the experience more enriching and enjoyable.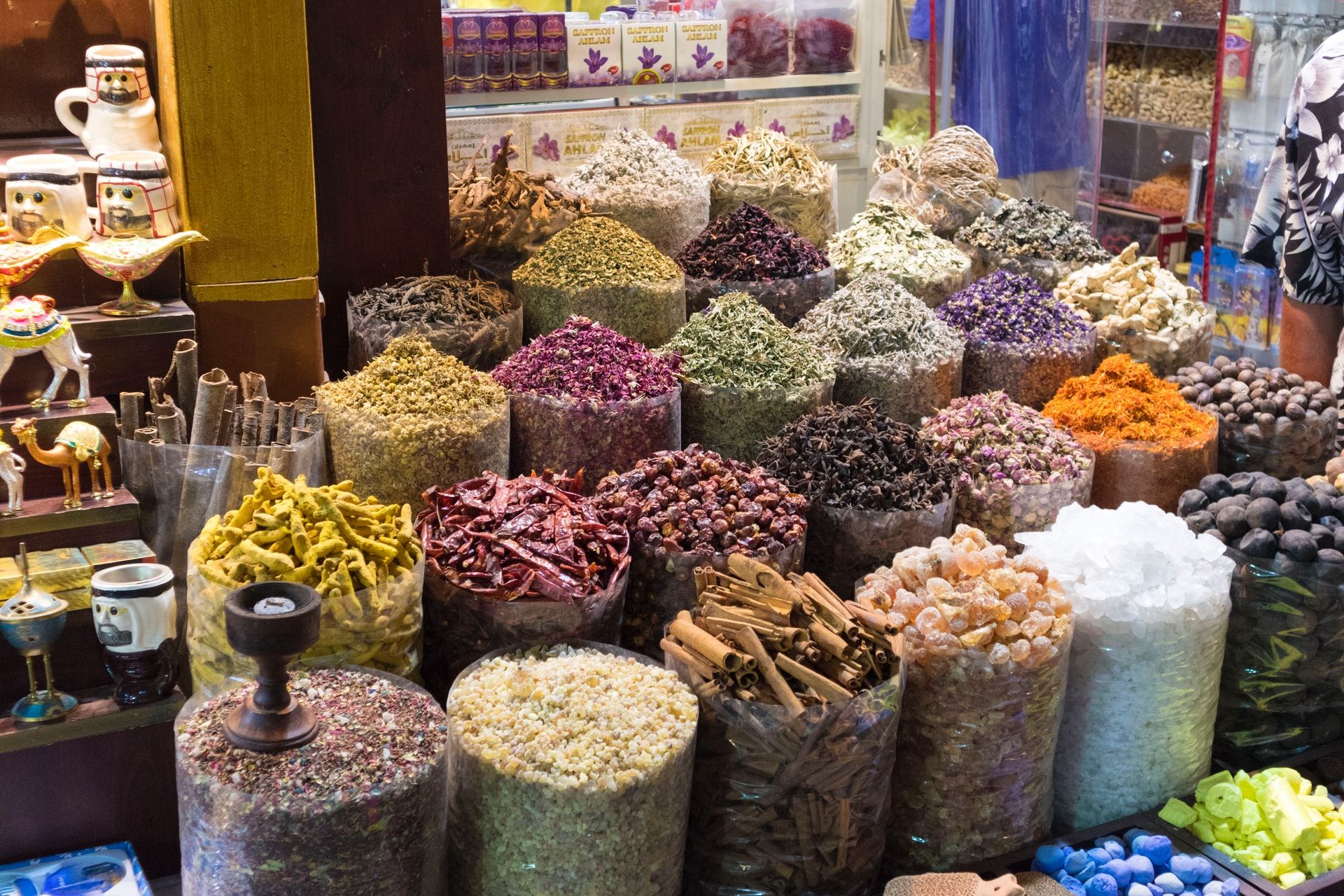 4. Dubai Ferry
Dubai Ferry is a fun and affordable way to explore the city's coastline and take in stunning views of its iconic landmarks. The ferry runs from three terminals: Dubai Marina, Al Ghubaiba and Dubai Canal Station. The modern, air-conditioned vessels provide a comfortable ride and offer amenities such as refreshments and free Wi-Fi. The ferry also offers an alternative mode of transportation to explore Dubai, with stations conveniently located near popular tourist destinations. The ferry service is a great way to beat the city's traffic and enjoy a relaxing and scenic tour of the city's coastline.

5. Beach Day
Dubai is home to miles and miles of amazing sand beaches. Public beaches are clean and offer excellent facilities, and they are free. Learn more about best beaches in Dubai in our guide.

6. Dubai Mall
Dubai Mall is the world's largest mall. Even if you are not a shopaholic, get ready to be amazed, and get lost. With over 1,200 stores, the mall offers a vast range of products, from luxury brands to affordable retail outlets, catering to all budgets and preferences. The mall also features a range of entertainment options, including an indoor theme park, an ice rink, a cinema complex, and an aquarium. The mall's architecture is a marvel, with a stunning waterfall and a choreographed fountain show that mesmerizes visitors. The mall also has a wide variety of dining options, ranging from fast food outlets to gourmet restaurants, offering an array of international cuisines. The mall's central location, connected to the Burj Khalifa and the Dubai Fountain, makes it a hub of tourist activity, with visitors coming from all over the world to experience its many attractions.

7. Dubai Fountain / Burj Khalifa
Waterfront Boardwalk outside The Dubai Mall is a great and free way to eperience Burj Khalifa and Dubai Fountain shows. The fountain show is a mesmerizing spectacle of water, light, and music that is synchronized to create a unique and captivating experience. The show is visible from different vantage points around the fountain and is free to the public. The Burj Khalifa, the world's tallest building, offers breathtaking panoramic views of the city from its observation deck on the 124th floor. The views are especially stunning during the sunset and at night when the city lights up, creating a magical atmosphere. A visit to Dubai Fountain and Burj Khalifa is a must-do experience for anyone visiting Dubai and offers a glimpse into the city's modern and luxurious lifestyle.